Good Friday to all my readers! It is wonderful to get another opportunity to reach out to you again. Today I want to touch on the topic of our inherited tradition of spirituality. I was in a teaching session after church, once, and the instructor discussed with us the learned behavior and traditions we carry out as a result of genealogical ties i.e.; the way we approach God and worship him that is taught from generation to generation. In today's world we must be cognizant of these 'ties that bind', because they could end up leading us down the wrong path.
While it is good to honor tradition and follow in the path of some of the ways we were brought up in, we must still be aware of the ever changing paradigm of the world we now live in. One must remember to have his/her "head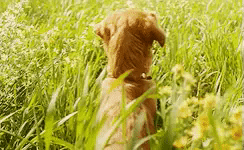 on a swivel". As always, Remember God loves you and so do I.